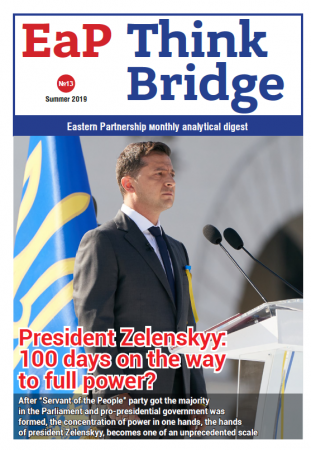 What political changes bring for Moldova
Summer was a probation period for the new coalition government led by Maia Sandu. The new government has come across complex multifaceted tasks that require political wisdom, maturity and balanced approaches. While it is still too early to talk about profound elimination of corruption and antidemocratic abuses, a step towards building a civilized modern state has been taken. The set tasks can be accomplished provided that those in power are able to negotiate, agree and prevent the expansion of space for conflict in the power corridors. The external factor continues to play a defining role for Moldova, so does the importance of financial assistance from international and EU entities. The new government focuses primarily on building its policies in the interests of Moldovan citizens.
New government in Moldova: Test by compromise
The temporary coalition between the Party of Socialists of the Republic of Moldova (PSRM) and ACUM bloc is a compromise decision, the overthrow of the oligarch regime being its main result. From now on, Moldova is no longer referred to as captured state. Deoligarchization of institutions and full reorganization of the system built by the previous government are underway. But the coalition has yet to pass the main test of its ability to make compromises, facing many challenges in the future. Overcoming disagreements within the coalition and developing consensus agreements may bring reputation risks. This looks inevitable and logical given the polarization of views, positions and geopolitical
preferences between the pro-Russian PSRM and the pro-European ACUM.
Natalia Stercul, Program Director, Eastern Studies Department, Foreign Policy Association of Moldova
ETB_13_2019_en

Download: http://www.ape.md/wp-content/uploads/2019/09/ETB_13_2019_en.pdf