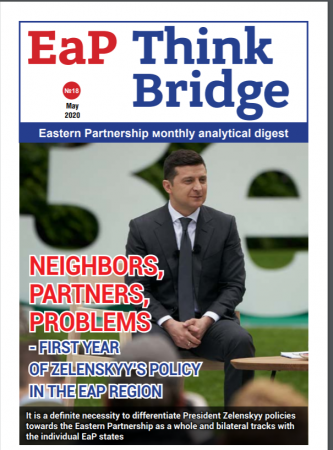 Analytics by Hanna Shelest, NGO "Promotion of Intercultural Cooperation", Foreign Policy Council "UkrainianPrism"
[…] Overall positive dynamics of Ukraine-Moldova bilateral relations slowed down significantly in 2019 due to both turbulences in Moldova (political crisis and several changes in governments) and elections in Ukraine. Same as Georgia, Moldova was just briefly indicated as a country that should be followed closely in the official speeches of both President Zelenskyy and Minister of Foreign Affairs Prystaiko. In addition, Moldova was mentioned by President of Ukraine in the context of Russian aggression and policies in the region, and Moscow support of separatist regions. Zelenskyy stated that Ukraine and Moldova were united by a common desire not to have Russian troops in their territory and would not allow plans for so-called federalization to be imposed.
May in review
Ludmila Nofit, Foreign Policy Association (Chisinau, Moldova)
Last month the Moldovan society witnessed a series of controversial movements on behalf of the decision makers that left many open questions and debates inside the country and beyond. Despite the whole world is concerned about how to effectively combat the ongoing  pandemic crisis and its severe consequences, the President of the Republic Moldova Igor Dodon is carrying out a number of visits outside of Chisinau, obstructing any precautious rules and measures.
EaP-Think-Bridge-№18-2020

Download: http://www.ape.md/wp-content/uploads/2020/07/EaP-Think-Bridge-18-2020.pdf