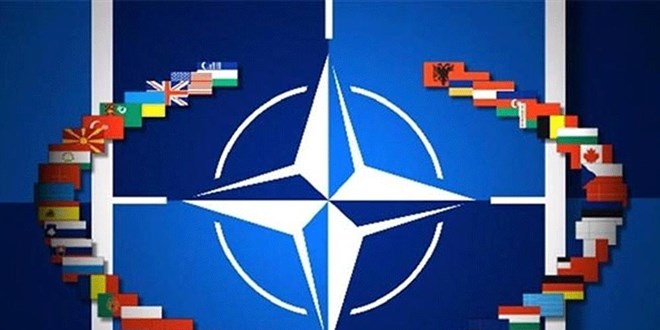 Natalia STERCUL, Nicoleta ADAM, 
Foreign Policy Association of the Republic of Moldova
 The NATO Summit in Vilnius, which will take place on July 11-12, 2023, will be the fourth since the start of Russia's war in Ukraine. Analyzing the chronicle of events and the agenda of meetings of the leaders of the North Atlantic Alliance, one can trace the scale and burden of the consequences of this war for the development of new measures and mechanisms to maintain the national and collective security and defence of all NATO member states. Many approaches have been reconsidered, new strategic positions have been developed, and a "green light" has been given to states that have long remained neutral on joining NATO. The defensive potential of Alliance allies is being enhanced, and political, military, economic, and humanitarian support to Ukraine is being provided. The timing and possibilities of its membership in NATO are being considered.
Thus, practically immediately after the start of Russia's full-scale invasion of Ukraine, an extraordinary meeting of NATO member states was agreed upon. On February 25, 2022, the leaders of the North Atlantic Alliance held a virtual extraordinary Summit to discuss the most serious threat to Euro-Atlantic security in decades. The participants condemned Russia's actions, which violated international law, including the UN Charter. They announced the imposition of comprehensive unprecedented sanctions in response to Russia's aggressive actions and expressed unwavering support for Ukraine's independence, sovereignty, and territorial integrity within its internationally recognized borders, including its territorial waters. In addition, necessary measures and decisions were discussed to ensure the security and defence of all allies, including the deployment of ground and air forces in the eastern part of the North Atlantic Alliance, naval forces and assets throughout the NATO region, activation of defence plans involving the Alliance's response forces, and ensuring deterrence and defence.
On March 24, 2022, an emergency NATO Summit was held in Brussels, during which decisions on Ukraine and measures to increase the Alliance's deterrence capabilities were agreed upon. The Brussels Summit Declaration of NATO, held on March 24, 2022, called on Russia to cease the war, refrain from escalation rhetoric, and withdraw armed forces from Ukraine. It also called on Belarus to cease complicity, in accordance with the UN General Assembly resolution on aggression against Ukraine, adopted on March 2, 2022. The responsibility of Russia for violations of humanitarian and international law, including war crimes, the need for swift, safe, and unhindered evacuation of civilians and the provision of green corridors for delivering humanitarian assistance to besieged cities were emphasised. NATO allies provide extensive humanitarian support and accept millions of refugees. NATO has intensified its efforts in areas such as cybersecurity, expanding information sharing and situational awareness, enhancing civil preparedness, and strengthening the Alliance's ability to counter disinformation. An important component has been the protection against chemical, biological, radiological, and nuclear threats. As Ukraine has a fundamental right to self-defence in accordance with the UN Charter, NATO will continue to provide comprehensive support for Ukraine's ability to exercise this right through assistance in the training of Ukrainian armed forces, strengthening their military potential and capabilities, as well as enhancing their resilience and ability to withstand direct military attacks and hybrid threats.
Concerned about public comments by Chinese officials regarding the war and NATO, specific calls were made by the North Atlantic Alliance to China, in particular, to maintain the international order, including the principles of sovereignty and territorial integrity enshrined in the UN Charter, and to exclude any support for Russia's military efforts and prevent any actions that would help Russia circumvent sanctions.
The NATO Summit in Madrid in June 2022 was significant in terms of NATO expansion by confirming the open-door policy and officially inviting Finland and Sweden to join NATO. In addition, a new NATO Strategic Concept was adopted to ensure collective defence based on a 360-degree approach. Its main tasks are deterrence and defence, crisis prevention and management, and security based on cooperation. Attention is paid to expanding cooperation and focusing on combating terrorism and the global food crisis caused by Russia's war against Ukraine. NATO countries have committed to investing more in defence, enhancing resilience, implementing technological innovations, and contributing to maintaining security.
This year's NATO Summit host by Lithuania is set to tackle a wide range of topics, from divisions over Ukraine's membership bid and Sweden's accession to boosting ammunitions stockpiles and reviewing the first defence plans in decades. The Alliance's unity will be tested upon admitting Sweden as its 32nd member, with Turkey and Hungary still delaying the process, and the issue of military spendings still lagging behind long-standing goals will have to be addressed. In Vilnius, NATO leaders will make important decisions to accelerate NATO's military adaptation with new defence plans, a strengthened command structure, and concrete commitments to continue accelerating defence spending and enhancing the Alliance's collective industrial capacity to meet the needs of a more dangerous security landscape. The focus will be on how to continue strengthening the Alliance's resilience, including through strengthened cooperation with the European Union and enhancing cooperation with NATO's Indo-Pacific partners – Australia, Japan, New Zealand and the Republic of Korea – whose Heads of State and Government have been invited to attend the Summit for the second year in a row.
The agenda of the Summit seems to be dominated by the topic of Ukraine's potential accession, even though NATO's Secretary General Jens Stoltenberg has made it clear that Ukraine will not be able to join NATO as long as the war on its territory goes on. President Volodymyr Zelenskiy has repeatedly called for Kyiv to receive an invitation for joining the Alliance during the Summit in Vilnius, but allies are still divided over how swiftly Ukraine should be allowed to join after the fighting ends. Nevertheless, security assurances will be given to Ukraine for the time after the war ends. Secretary General claimed that it was expected for the Allied leaders to come up with a package that would include a multi-year programme of assistance to ensure interoperability, upgraded political ties and a reaffirmation of the unity to bring Ukraine closer to NATO. This package would include the creation of a NATO-Ukraine council, guarantees of military and financial support, and a statement about future membership once the war is over.
The Republic of Moldova will be represented at the Summit by Minister of Foreign Affairs Nicu Popescu. He will present the vision of the official authorities regarding the developments related to regional security, the measures that Moldova undertakes to deal with the challenges to its security, as well as the ways in which the cooperation between Moldova and NATO can be deepened. The official underlined the importance of the strategic partnership of our country with NATO and confirmed that a declaration with reference to the Republic of Moldova will be adopted during the Summit in Vilnius. Also, Minister Nicu Popescu will have meetings with several counterparts and officials from NATO member countries and partner countries, which will increase Moldova's visibility and presence at large-scale multilateral events, as well as consolidate its role as an active security provider in the region.