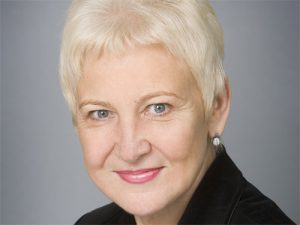 – During the Soviet era, Lithuania was a major attraction for Moldovans. It seemed to us, back then, that the Lithuanian attitude, manner of speech, and lifestyle, were somewhat different, more Western than ours. During the national rebirth movement, at the end of the 80s, Lithuania became a behavioral model for Moldovans, even a support in those times. For example, the first Moldovan newspaper printed in Latin script was being printed in your country; it would then be brought, not without risks, from a great distance and absorbed" here, word by word. As a confirmation of this special attitude, we remember, Moldova was the first to acknowledge Lithuanias Independence, even before the fall of the USSR. Now, at the 20th anniversary of diplomatic relations between our two independent countries, how close to each other or how far apart have we Moldovans and Lithuanians gotten, when comparing to that period?
– You have said it well: we are close to each other, yet far apart at the same time. Close, because Lithuania indeed has a lot of sympathy towards Moldova, coated with compassion towards your hardships. Also, Lithuania does not lack the desire to offer a friendly, helping, hand in various fields. However, we are also far apart, because we are temporarily separated by the outer borders of the European Union, and the relations between our two Governments are still different from what we would like them to be.
I am pleased by the closeness of our peoples, and I hope that the collaboration developing between our countries will surpass all borders and obstacles, which presently stop our nations from being as close as they were during the harsh occupation period.
– Until the mid-1990s the reform process in Moldova was comparably similar to its analog in your country, in particular, and to the Baltic region, in general. Those who wanted to flatter us would even say that our reforms were a bit more dynamic. In time, however, our paths split; Lithuania and two other Baltic countries have been part of the EU for a while now, mostly due to the aforementioned reforms, yet Moldova keeps on oscillating between East and West, between the will and ability to complete the reforms, among many other criteria. In your opinion, why are things the way they are, knowing that we all had similar starts, similar opportunities, it seems, for a better life?
– Lithuanias ambition in reformation was fed by EUs decision to offer Lithuania the prospect of becoming a member of the Community. In order to do so, Lithuania had to accept the European rules which, consequently, contributed to realizing our countrys economic and political reforms. Our vicinity to the Baltic Sea played a great role, since the Northern states wanted the Baltic countries to become members of the European family. The Northern countries shared their positive experiences with the Baltic States and secured diplomatic support in EUs political decision-making process.
Internal political factors also played a great role. On its path to political independence, Lithuania was led by a patriotically-driven pro-Western political force, whose primary goal was to rid the country of planned economics; due to that particular reason it did not delay the already-started economic reform and process of privatization. These decisions, maybe, created a shock-therapy effect, yet they were crucial to the foundation of our modern economy.
– I know it would be politically incorrect to ask you where Moldova, its political class, or society, has mistaken to such an extent that it failed to transform and equal the Baltic states, even after 20 years of independence. Nevertheless, I can ask you, during that same reformation period, what did the Baltic States do right in order to reach EU-level salaries, pensions, and fundamental rights ?
– Major systematic divergences are not typical for our political class. Our major political Parties find a consensus, more or less, on the strategic direction of our nations evolution: Lithuanias full-fledged membership to the EU and NATO, the need to strengthen energy security as a foundation of the countrys political independence; they even agree on the cultural orientation of the country. Lithuanias political Parties have already signed numerous consensual Agreements regarding our countrys internal and external policies. This is a good element in the search for political compromise, a very good signal for foreign partners.
Lithuania, as well as other Baltic countries, still needs a lot of time to reach the average cultural and economic level of EU member-states; nevertheless, EU funds constitute about 30% of our annual Budget, which is a sizeable achievement in terms of EU membership. EUs Neighborhood and Common Agricultural policies strengthen Lithuanias competitiveness on the internal European market.
-Why is your society, including the political class, not as divergent as ours? What is your secret?
– Watching from afar makes things look better than they actually are. Lithuania also experiences a split society and political class. However, we are all united by the same strategic goals: the well-being, prosperity and collaboration of our people, of the region, as well as the rest of the world.
Therefore, although we may have divergent opinions on how to reach these goals, we always try to reach a consensus on the most important ones. Hence, the question of which path will move us forward, the left or the right, becomes less important.
I can give you the following parallel: we truly want Lithuania to be like a modern highway, which has two, three, lanes that can promptly get us to the desired point. Perhaps, in some aspects, we have managed to achieve such a result. However, there are still unrepaired road segments; there are parts where the highway narrows to a two-lane street. As a result, traffic jams ensue, and there is a higher risk to collide with incoming traffic. It is even worse when the highway to a gravel road, where collision is almost unavoidable.
We keep hope that we will have more highways and less gravel roads in our lives. We wish Moldova the same.
– Based on Lithuanias success, do you suppose that Moldova can successfully integrate to the European Union? Do you believe that the process is irreversible?
– I am convinced that Moldova can become one of the most progressive governments that participate in EUs Eastern Partnership, a one-of-a-kind success story for the region. It is especially true now, when Moldova overcame its constitutional crisis and elected a President, who brought political stability, and when there is a Government that has enough will and determination to continue European integration reforms.
Lithuania is pleased by the steady negotiations between Moldova and the EU on the Association Agreement and the Deep and Comprehensive Free Trade Agreement. We also appreciate Moldovas efforts in obtaining a liberalized visa regime with the EU. It is important that Moldova maintains its pace, and dedicates all efforts to the accomplishment of Euro-integration reforms, especially the reforms of the judicial system and fight against corruption. We are willing to continue supporting Moldovas pro-European ambitions. I believe that Moldovas European integration is an irreversible process.
– Why did Lithuania choose to sever its ex-Soviet ties early on and decidedly?
– Even during Soviet occupation, the Lithuanian people maintained the traditions of independence and sovereignty in their historical memory. Moreover, the Lithuanian people have always had a strong national identity. Such behavior was ensured by the fact that the path to independence was led not by Communists but by a newly-formed intellectual and political elite, which had no ties with the political regime.
– What can the Parliaments of Moldova and Lithuania learn from each other, and how well are they doing their homework?
– Our countries Parliaments communicate and collaborate. Both your MPs and Parliament staff visit Lithuania and learn from us, and our Seimas staff also visit Moldova. I can tell from personal experience that such connections have a crucial impact. After I had become Speaker of the Seimas I had to visit several foreign Parliaments, and I can firmly say that you knowledge horizon broadens after every visit; every Government has something unique and interesting, every Parliament has progressed in one field or another. The Lithuanian Parliament, as well, dedicated these last years to Parliamentary control in different sectors, in order to monitor the enforcement of legislative Acts that were adopted by the Community. It is pleasing that have achieved significant progress on the matter, but there is still place for improvement. This is why I say: the most important is not to be afraid to learn from each other.
Valeriu Vasilica, Info-Prim Neo
Originally published in Russian