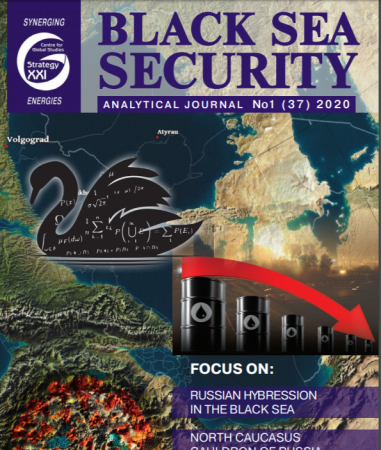 Focus on: Russian Hybression in the Black Sea
Natalia Stercul, APE Program Director "SECURITY ISSUES OF THE REPUBLIC
OF MOLDOVA IN THE CONTEXT OF MILITARIZATION OF THE BLACK SEA REGION"*
The increasing militarization of the Black Sea region creates grounds for revisiting regional security issues from a new perspective and for defining new approaches to addressing them. The changed landscape of inter-state interaction within the Black Sea region has reignited questions pertaining to ensuring and maintaining security, including strengthening the military potential of states in light of asymmetric military power, regulation of armed and frozen conflicts, addressing the issue of separatist regimes and other forms of their manifestation. Special attention is now being paid to the role of NATO and the U.S. in
balancing the military power in the region, given the Russian military's potential. In addition, the maritime dimension of regional security has come to the fore.
*The publication was prepared in the framework of the project "Promoting Security in the Black Sea Region through Greater Engagement of Non-Governmental Organizations" with the support of the Black Sea Trust Fund, a project of the German Marshall Fund of the United States. Opinions expressed in this publication do not necessarily reflect the views of the Black Sea Trust Fund or its partners.
bss_37_engl

Download: http://www.ape.md/wp-content/uploads/2020/05/bss_37_engl.pdf