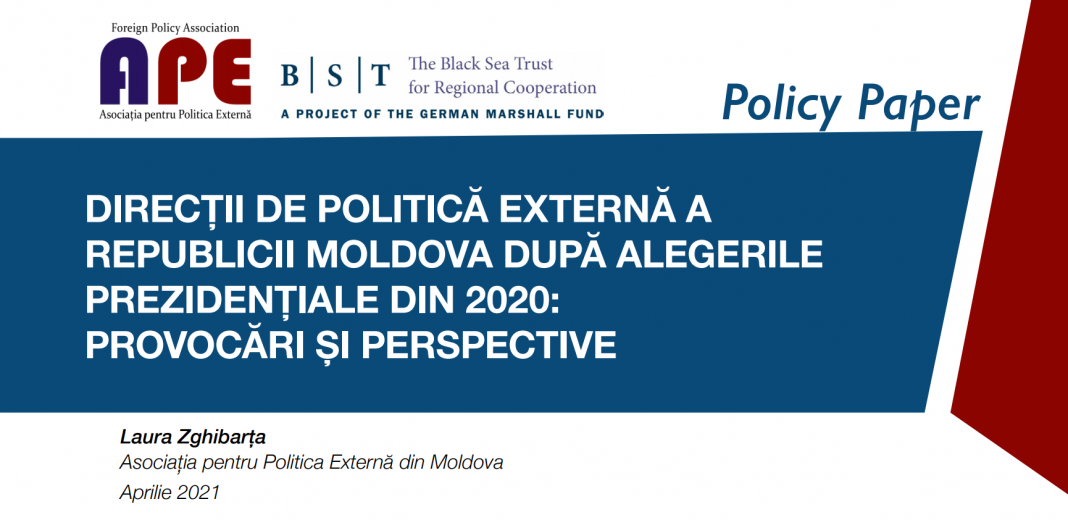 Laura Zghibarta
Foreign Policy Association of Moldova
April 2021
Summary:
The 2020 presidential elections in Moldova have triggered the reconfiguration of the country's domestic and foreign policies, which now seek to break out the country's international isolation, stabilize the pandemic and political crises, and carry out the internal reform. Such priorities have added a certain geopolitical neutrality feature to the new foreign policy strategy.
Led by Maia Sandu, Moldova is open to a pragmatic dialogue with all its cooperation partners, but the nature of that dialogue is determined by the priorities set in the domestic and foreign agendas: managing the health and economic crises generated by the pandemic, resuming foreign financial assistance, advancing democratic reforms and ensuring the rule of law, resolving sectoral issues related to security, trade and the Transnistrian case, or strengthening economic cooperation.
In the absence of a functional Parliament and Government, the country's foreign policy is not fully outlined and can only be partially implemented. Given the clashes and tensions the European Union and the U.S. have with Russia and China at the international level, after the situation in the country is stabilized and the long-term priorities are defined, the Moldovan authorities will have to carefully define the areas of cooperation with foreign partners and the ways in which they will engage. These relations will have to be based on the convergence of bilateral and national interests, parity, Moldova's bilateral and multilateral commitments/agreements, and ongoing dialogue.
Laura-Zghibarta_Policy-Brief_Politica-Externa-RM

Download: http://www.ape.md/wp-content/uploads/2021/06/Laura-Zghibarta_Policy-Brief_Politica-Externa-RM.pdf