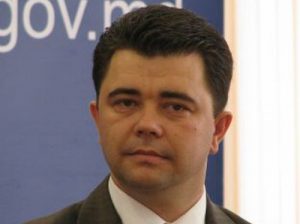 What were the characteristics of Transnistrian conflicts settlement process in 2010?
Victor Osipov: Well, international partners and experts appreciation is probably more relevant. I thank all those who acknowledged governments merits. Im a bit more self-critical and I think we could have achieved a better result. More resources should have been allotted, but its true we failed to fully use the existent possibilities. Nevertheless, 2010 was an important year as the government has taken concrete actions (within 5+2 negotiations, within confidence-building groups). It was important because of the involvement of internal partners: people and communities from both banks of the Nistru River, businessmen, administrations representatives, development agencies; and foreign countries and international organizations. The obvious result was the coordination of positions and our partners more active stance. We achieved official engagements regarding the resuming of negotiations. 2010 was the year which marked a fundamental change in Moldovan authorities approach: the confrontation was replaced by a more constructive attitude, oriented towards regions and peoples needs and problems. This outcome was a big blow for those interested in maintaining the problem. That is why were incidents and provocations (Vardanyans case being the most obvious).
How do you appreciate Alliance for European Integrations performance in the settlement process compared to previous, communist governments?
Victor Osipov: AIE has proven a clear, open, sincere, perhaps even romantic engagement, because of its beginning level of government. Nevertheless, I want to highlight one thing: if our objective is Moldovas territorial reintegration, then authorities are obliged to treat Eastern districts and citizens as part of our country. Thats how I understood and performed my duties. I think the precedent authorities failed to realize this precondition. Unfortunately, besides politicians, there are people, civil leaders, which treat Eastern citizens and districts as something foreign.
What was the role of the direct communication between Igor Smirnov and Vladimir Filat?
Victor Osipov: It definitely had a role, but it had more of a symbolic importance. These meetings were possible because they werent organized in pressing conditions. However, through the communication at the highest level of executive power, some big goals have been achieved, the most known being the re-opening, after 6 years, of the Chisinau-Tiraspol-Odessa passenger train route. Nothing like this ever happened before: a Moldovan official to attend a game on the Tiraspol stadium. Filat was treated as the Moldovan Prime Minister should be. Despite the drama and differences in this conflict, both sides realize the need to communicate and cooperate. Sincere initiatives indeed have changes to be accepted, this is one of football diplomacys" conclusions.
Can Merkel-Medvedev Memorandum help solving the Transnistrian conflict?
Victor Osipov: I think it is already helping, through diplomatic processes less known to the large public, strongly enhanced by AIE governments foreign policy. Besides, we must mention other ways foreign partners have involved at the highest level: the Russian-Ukrainian common declaration in Kiev, which preceded the Mozeberg memorandum, Russian-German-French discussions and others. However, we mustnt expect quick and fantastic solutions. This is a process.
Why did the last OSCE Summit in Astana fail to adopt any clear resolutions on the Transnistrian conflict?
Victor Osipov: You know, there were real chances that main actors, and thus the summit, reached an agreement regarding Moldova. But such reunions dont debate a single problem and cant adopt different resolutions regarding similar problems. There had been some differences regarding the conflicts in Georgia and that between Armenia and Azerbaidjan and thereby it wasnt possible to reach a consensus regarding this kind of conflicts. Two more things: our delegation was active and flexible during the Summit and searched for solutions in the final texts. Besides, the Commemorative Declaration updates and restates OSCEs fundamental values and engagements, which correspond to Moldovas position and interests.
Is the collaboration between confidence-building workgroups really useful?
Victor Osipov: We have tried to de-politicize these measures, to implement them as an independent priority, alongside the other one- identifying a viable political solution to the conflict. Evidently, they cant be fully separated. confidence-building measures were damaged by the political factor and vice versa. When they succeed, then the political dialogue can advance easier.
How do you appreciate mediators and observers performance in 2010?
Victor Osipov: The atmosphere in 5+2 format, after AIE came to power and resumed it, was more and more productive. After the first round in Wien, on November 6 and 7, 2009, the whole format met in Tiraspol, which was a big event. We agreed to meet at least once in 3 months, that is 4 times per year. Actually, in 2010 we had 5 meetings in 5+2 format. I highlight this fact because it proves all partners active interest and participation in the settlement process. Besides, meetings schedule became more ample and concrete and we already have a project to be signed by Chisinaus and Tiraspols political representatives. Moreover, Russia, then Ukraine, replaced their delegates with experimented ambassadors who influenced the process positively. Moldovas desire to increase USAs and EUs role attracted their support. The OSCE Mission in Moldova is a key element that developed its programs in Moldova. Of course, making the 5+2 negotiations official is a whole new level, perhaps even defiance for the participants, but I fully trust this formats viability and efficiency. It is based on participants diplomatic experience and good will, the international right and Moldovas sovereignty and territorial integrity, accepted by everyone.
During a press conference, you announced that in a few months an official 5+2 meeting would take place. When will it happen?
Victor Osipov: I think soon enough. Ill avoid making any predictions as the situation is very complex and I dont want to give people exaggerated hopes. The resuming of negotiations largely depends on Russias position, appreciation and actions, as it has a big influence on the Tiraspol leaders. Now, as Chisinau changed its attitude into a more constructive one, as everybody witnessed, and were close to achieve political stability of central government, its likely Dmitri Medvedev will make the announcement and the negotiations will be resumed in a few months.
How will Chisinau protect citizens rights on the other side of the Nistru River, including the cases of Ilie Cazac, arrested, and Ernest Vardanyan, sentenced to many years in jail for high treason"?
Victor Osipov: First of all, I must say Moldovan authorities have already taken all possible measures, as they are obliged to. Essentially, its the same Transnistrian problem: Moldovan government has no constitutional control over eastern districts and thus cant fulfill its duties. Were responsible for our actions (not others), but its wrong and pure speculation to try to be treated as omnipotent in such cases. Thats where diplomacy, perhaps the less public one, must take on and international organization for human rightss influence must be felt.
Some surveys and observations show that a large part of citizens in the Transnistrian region want countrys reintegration. How do you explain that?
Victor Osipov: Its normal for people to want back in Moldova, because they realize the roots of most of their daily problems are in this continuous conflict. We must however stay realistic: years of propaganda and separation havent gone without effect. Many have lost their faith and interest or even oppose the reintegration. There are a few who speculate the conflict in personal and group interests. But the majority, on both banks of the Nistru River, is on the losing side. Thats why, in future, Im sure Eastern communities reason and interests will lead to the settlement of the conflict and to reintegration.
What solution to this conflict do you see? How and when can it be applied?
Victor Osipov: Its early to name some dates, but I think during a full 4-year mandate of the Alliance for European Integration, which re-assembled in Chisinau, by continuing and developing our internal and external efforts, well be able to clarify this perspective. A real and viable solution can only be worked out during negotiations, it must be their result. I see it as large autonomy for Eastern districts within the Republic of Moldova.