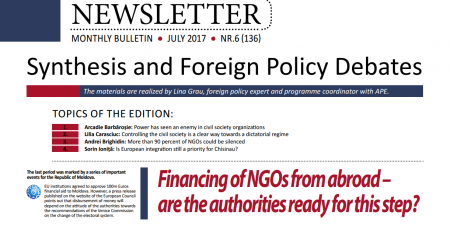 TOPICS OF THE EDITION:

1. Arcadie Barbarosie: Power has seen an enemy in civil society organizatons
2. Lilia Carasciuc: Controlling the civil society is a clear way towards a dictatorial regime
3. Andrei Brighidin: More than 90 percent of NGOs could be silenced
4. Sorin Ionita: Is European integraton stll a priority for Chisinau?
Newsletter APE_FES_2017_06_ENG