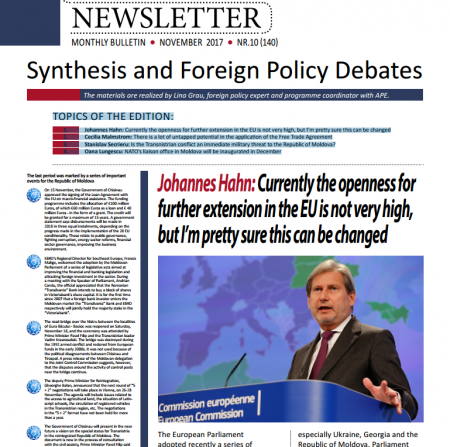 TOPICS OF THE EDITION:
1. Johannes Hahn: Currently the openness for further extension in the EU is not very high, but I'm prety sure this can be changed;
2. Cecilia Malmstrom: There is a lot of untapped potential in the application of the Free Trade Agreement;
3. Stanislav Secrieru: Is the Transnistrian conflict an immediate military threat to the Republic of Moldova?;
4. Oana Lungescu: NATO's liaison ofice in Moldova will be inaugurated in December.
Newsletter APE_FES_2017_10_ENG