The Foreign Policy Association of Moldova organized on October 25-30, a visit to Chisinau of six scholars from the United States of America, participants of the Marshall Memorial Fellowship program, realized with the support provided by the German Marshall Fund of the USA.
It is worth mentioning that is for the first time that the Republic of Moldova was selected as the host country of this program. This program is an exchange of experience between leaders from Europe and the US, aimed at improving transatlantic relations. The six prolific American officials and experts are involved in the private sector, state institutions, and non-governmental organizations of the United States of America.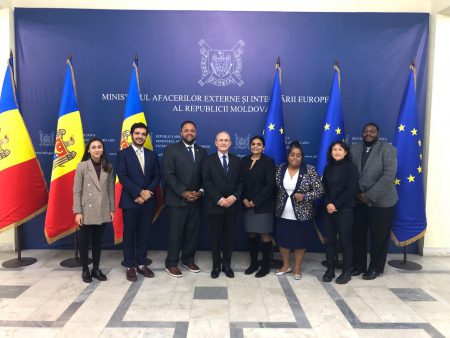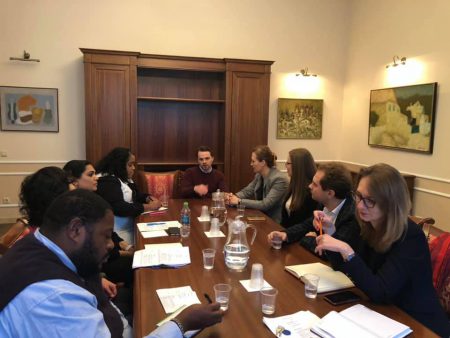 During the visit, the fellows had the opportunity to better understand the state institutions in the Republic of Moldova and the activity of experts in the legal, diplomatic, economic, media, civil society and private sectors. Therefore, they had meetings at the Parliament of the Republic of Moldova with the members of the parliamentary factions: PAS, DA, PSRM; at the Ministry of Foreign Affairs and European Integration. As well, they paid a visit to the IT Tekwill center. Fellows also had the opportunity to interact with the Moldovan scholars in other programs supported by the German Marshall Fund.