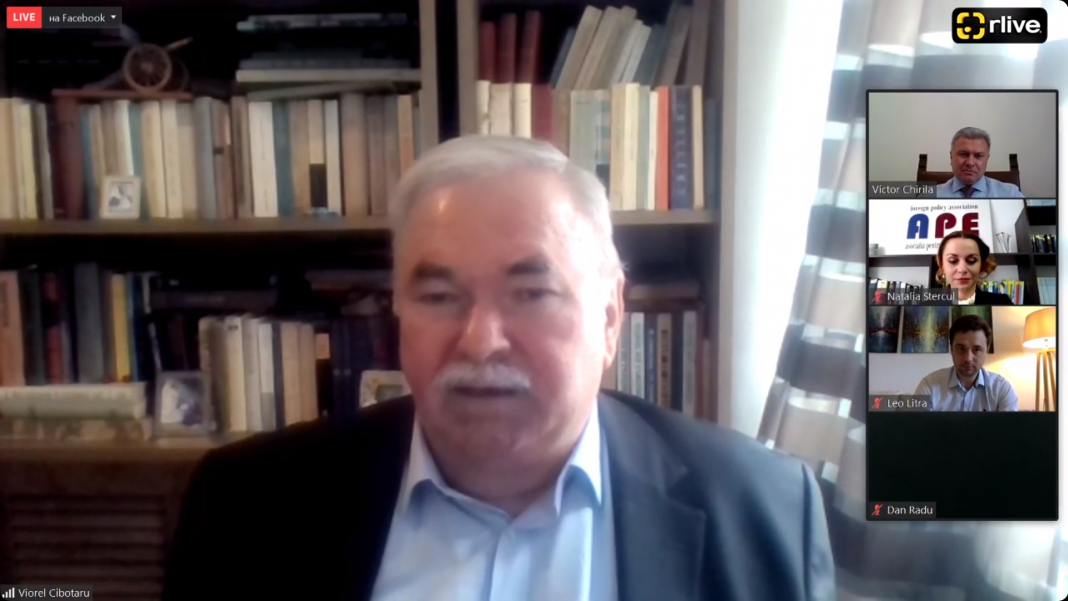 On April 28, Foreign Policy Association of Moldova (APE) organized the third edition of the online analytical show APE Live: Dialogues on Foreign Policy, European Integration and Security.
The topic of discussion was the escalation of the conflict in Eastern Ukraine and its potential consequences for regional security and the Republic of Moldova. Our special guests were Mr. Viorel Cibotaru, former Minister of Defense of the Republic of Moldova and Director of the European Institute of Political Studies, and Mr. Leo Litra, Senior Researcher at the New Europe Center in Kiev.
The event was broadcasted online by Realitatea Live.
Full video: https://bit.ly/3xpsf05