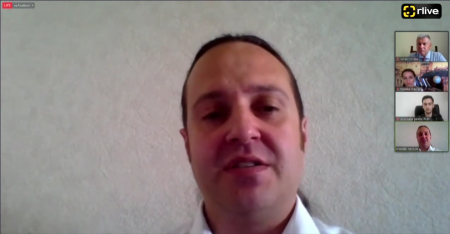 On June 29, Foreign Policy Association of Moldova (APE) organized the fifth edition of the online analytical show APE Live: Dialogues on Foreign Policy, European Integration and Security.
The topic of discussion was focused on foreign policy in the vision of the main electoral contestants for the July 11 parliamentary elections, and the protagonists of the show were Victor Chirilă, Executive Director of the Foreign Policy Association, and Mădălin Necșuțu, Balkan Insight and G4 Media correspondent.
The event was broadcasted online by Realitatea Live.
Full video: https://bit.ly/3jlWyA8