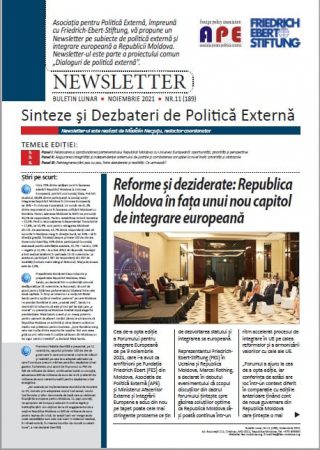 TOPICS OF THE EDITION:
1. Panel I: Relaunching and deepening Moldova's partnership with the European Union: opportunities, priorities and perspectives
2. Panel II: Ensuring the integrity and independence of the judiciary and combating high-level corruption: priorities and obstacles
3. Panel III: Reintegration of the country step by step, between desideratum and realities: What's next?
Newsletter_APE_FES_2021_11_EN