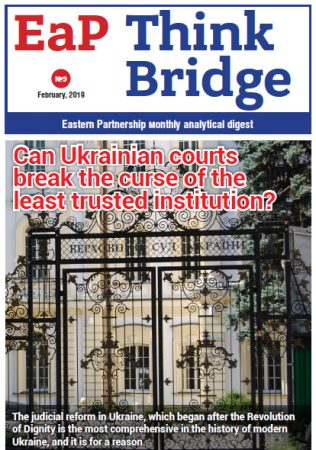 Major trends in Moldova's parliamentary election
The 2019 parliamentary election in the Republic of Moldova was the first vote under the mixed system in the country's history. Will this eliminate systemic flaws in electoral processes? Will this help the key stakeholders of Moldova's political landscape to find compromise, or will it bring more conflict into the system of governance? Will this system? not? create favorable conditions for turning Moldova's foreign policy towards rapprochement with Russia?
Natalia Stercul, Foreign Policy Association of Moldova
Moldova: Elections are over, what's next?
The most long-awaited February development in the Republic of Moldova was undoubtedly the day of parliamentary elections. Many hopes were invested, but the new parallel voting system turned out to be a disappointment. A fog of uncertainty is covering Moldovan politics and the main haunting question now is "what's next"?
Sorin Șclearuc, Foreign Policy Association of Moldova
ETB_9_2018_en

Extrage: http://www.ape.md/wp-content/uploads/2019/03/ETB_9_2018_en.pdf