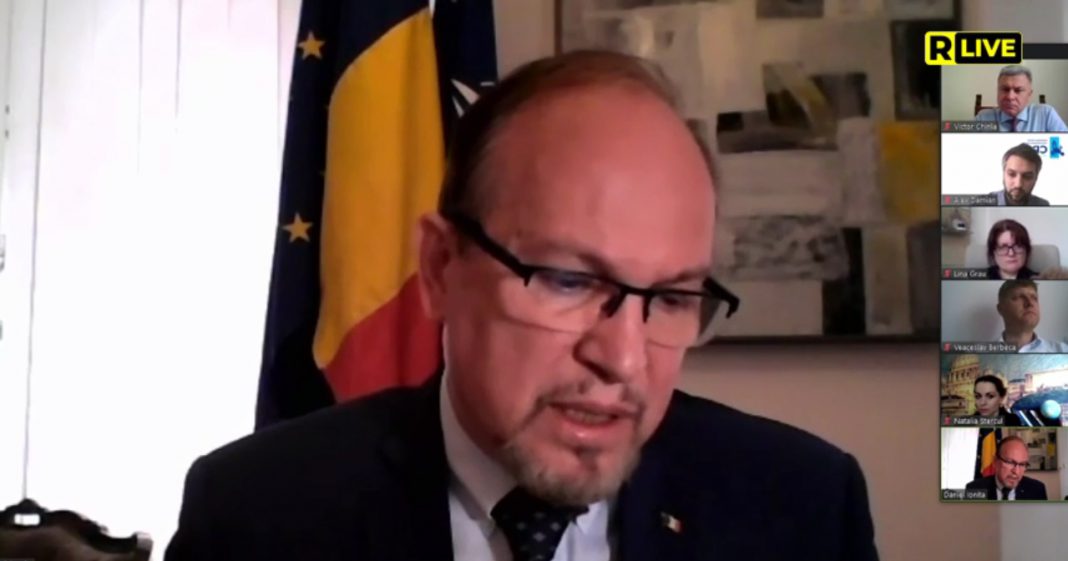 On April 14, Foreign Policy Association of Moldova (APE) organized the second edition of the online analytical show APE Live: Dialogues on Foreign Policy, European Integration and Security.
This event discussed the perspectives of the Strategic Partnership for European integration between the Republic of Moldova and Romania, launched in Bucharest, on April 27, 2010, and our special guest was Mr. Daniel IONIȚĂ, Ambassador of Romania to the Republic of Moldova.
The event was broadcasted online by Realitatea Live.
Full video: https://bit.ly/3e0q767